Professional and Police Liability
Broker Negligence: Why did procrastination cost the insured to pay too much for a replacement policy?
Alerted well in advance that its construction wrap policy would expire before project completion, the developer requested its broker to arrange an identical replacement policy. However, the broker procrastinated and as the deadline approached, he forced the developer to pay a much higher premium for inferior coverage.
Download Case Study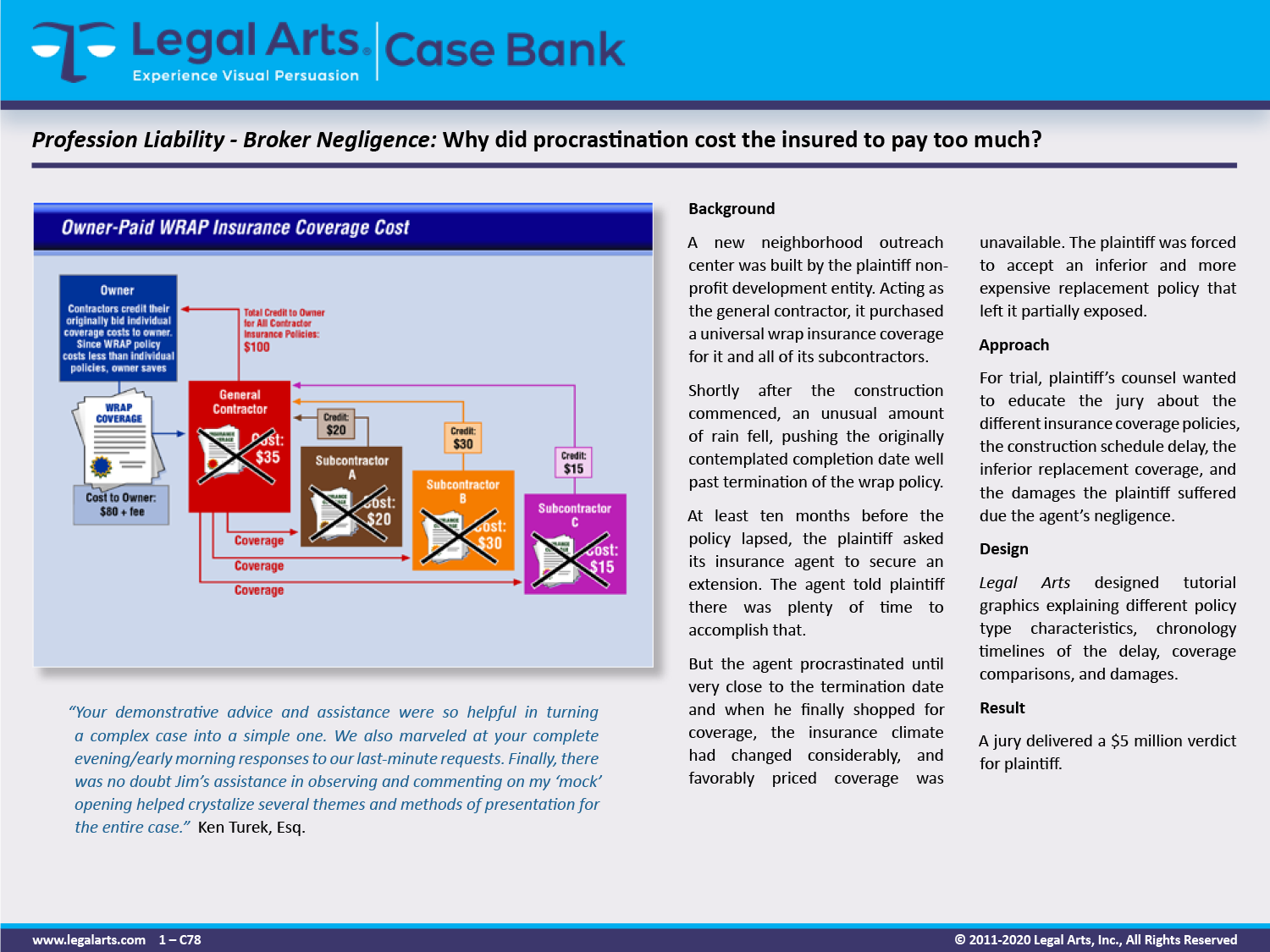 See also