Copyright, Trademark & Publicity Rights
Copyright Infringement: Did a renowned jewelry firm infringe plaintiff's copyrighted designs?
Plaintiff jewelry designer submitted unsolicited designs to a well-known jewelry company hoping they would buy them. The company declined and several years later released a line of affordable jewelry remarkably similar to the plaintiff's designs. He sued the company for copyright infringement even though the US Copyright Office rejected his designs as unoriginal. Who won the case?
Download Case Study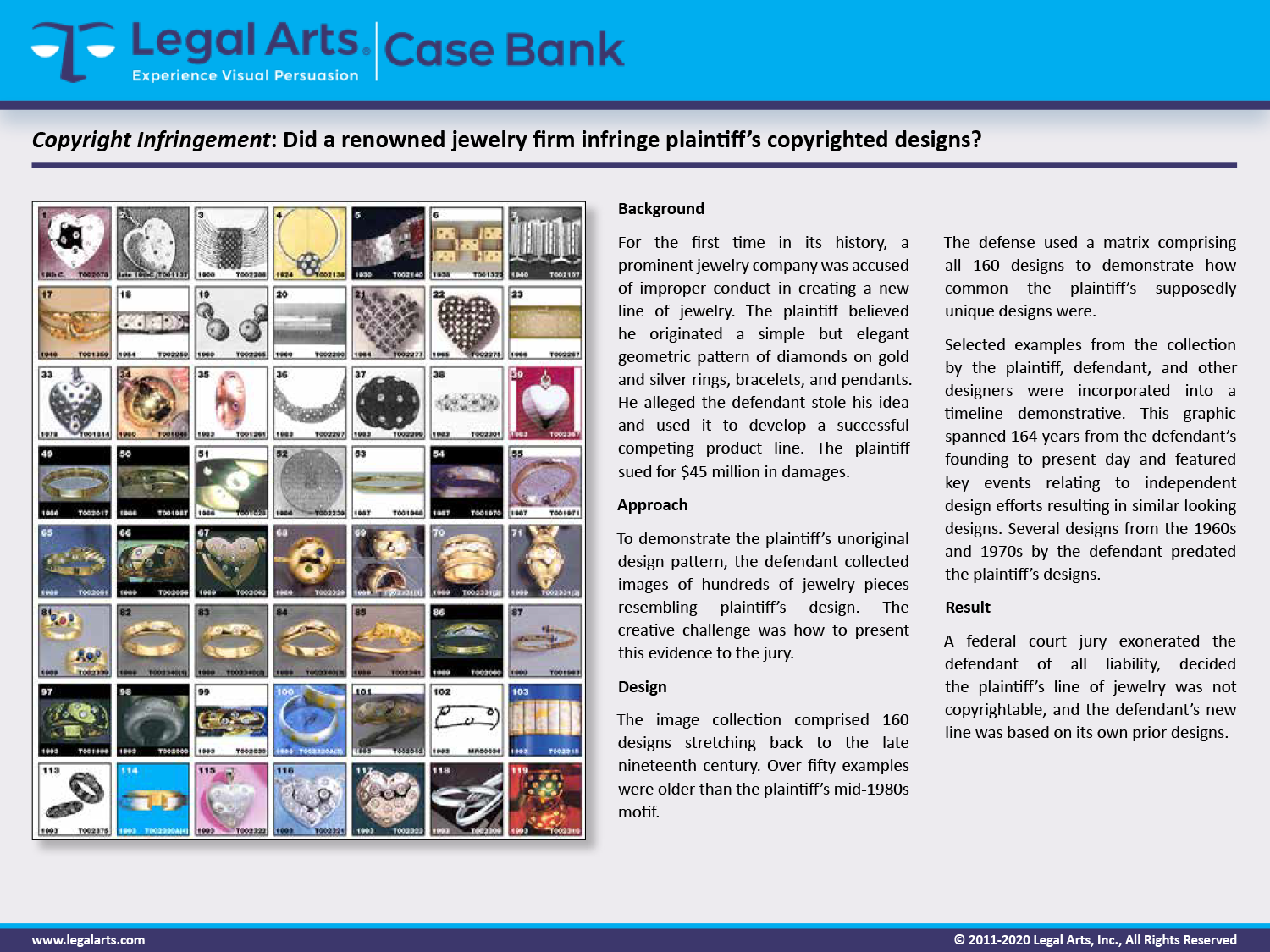 See also
Copyright, Trademark & Publicity Rights