Fire & Explosion Causation & Damages
Fire Causation: Did a utility ground fault cause a house fire over four miles away?
How could a wildfire cause an electrical surge to travel four miles through a substation and past hundreds of home to cause a single house fire? It didn't, but to prevail in trial the defendant utility needed to demonstrate a plausible alternative cause. This is how it succeeded.
Download Case Study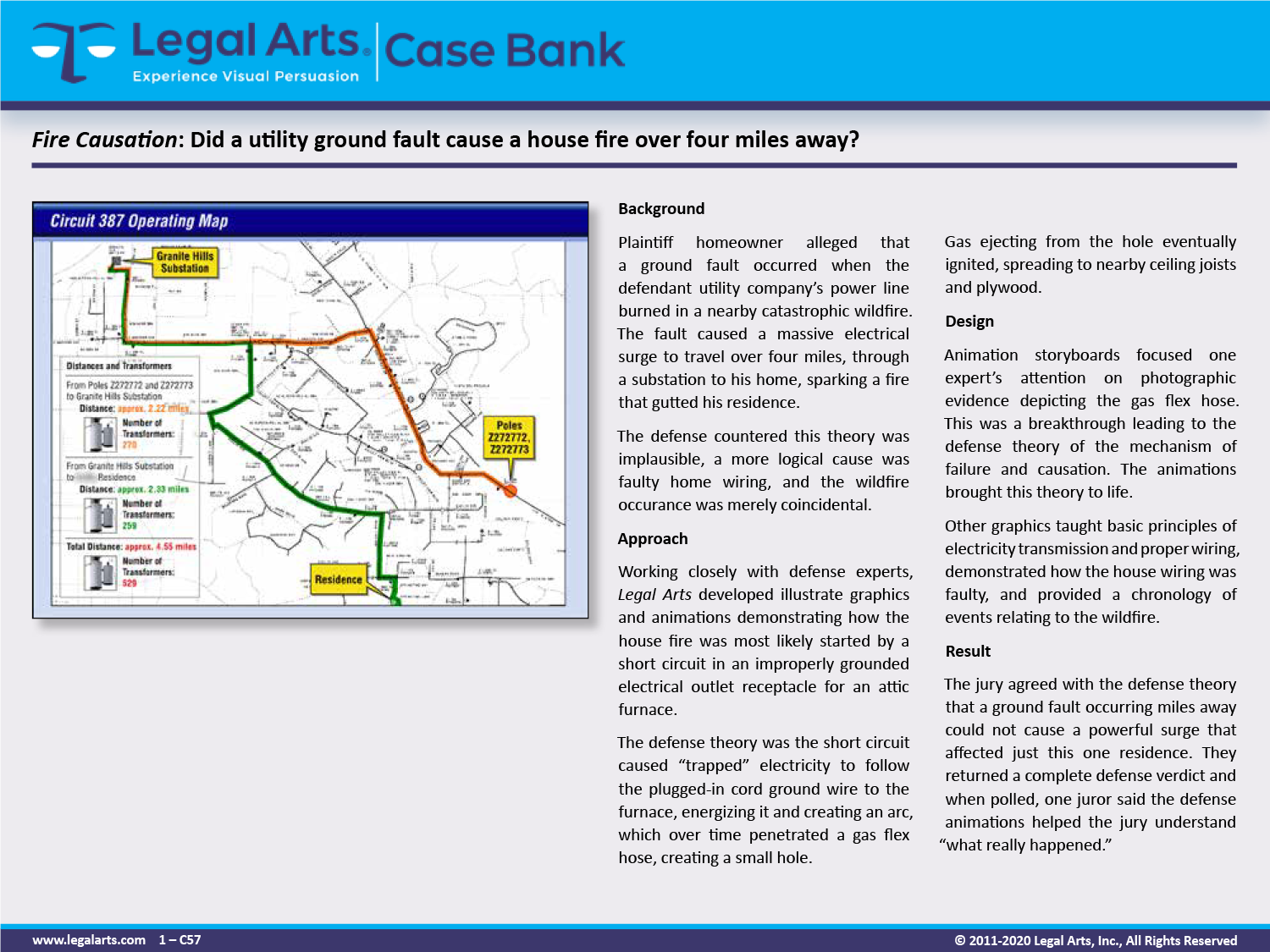 See also