Professional and Police Liability
Legal Malpractice: How did inadequate investigation of Prop 65 violations harm the client?
A restaurant chain facing millions of dollars of fines for California Proposition 65 violations related to lead paint-labeled beverage bottle sales asked the defendant law firm to evaluate its exposure. After investigating a fraction of the plaintiff's sales, the lawyers advised it not to pay a $37,000 settlement offer. This resulted in plaintiff finally settling with the state for over $1 million and this claim for legal malpractice. What did the law firm do wrong?
Download Case Study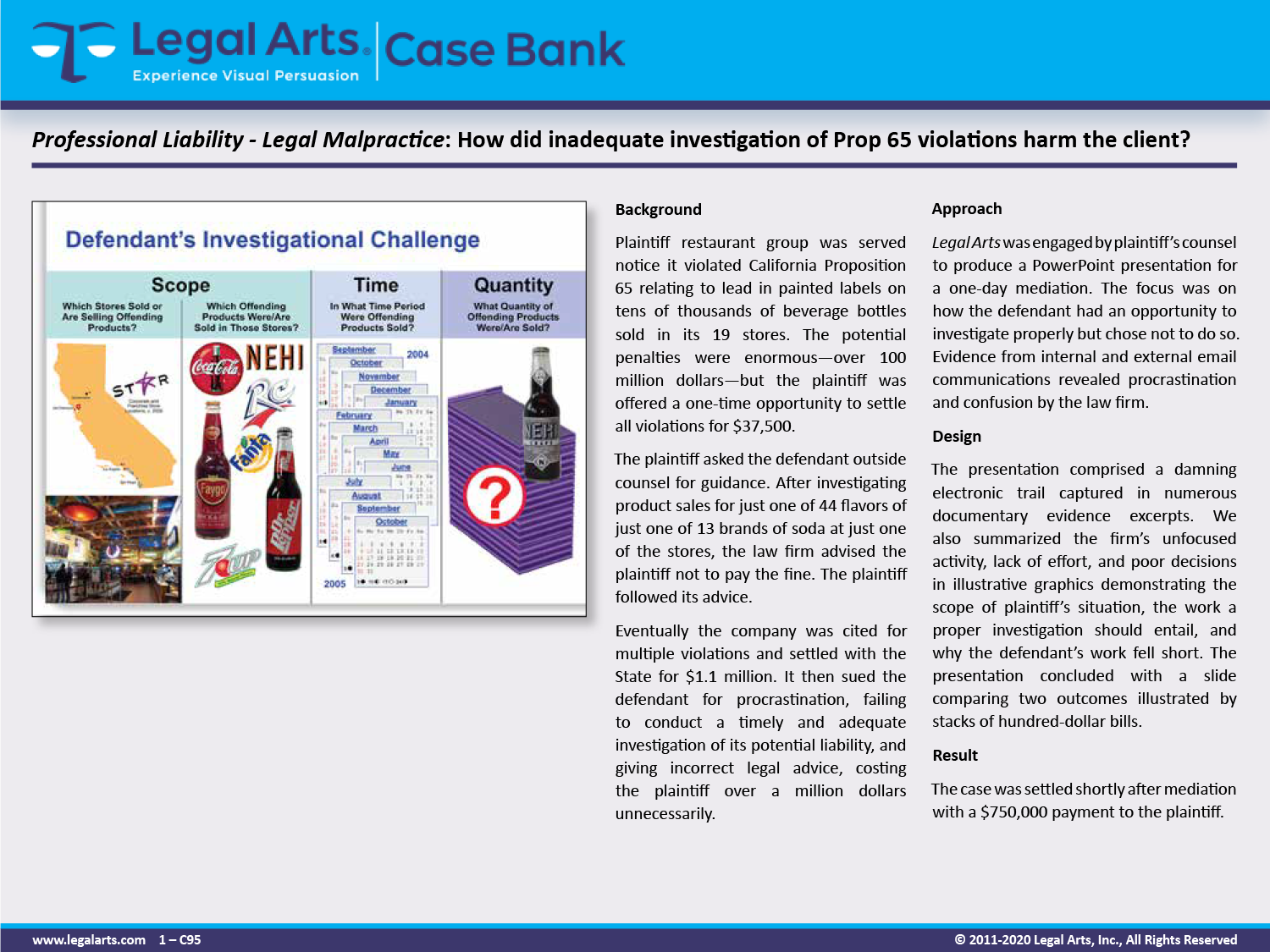 See also