Copyright, Trademark & Publicity Rights
Trademark Origin: Did an NFL team misappropriate an artist's tiger head design?
The purported misappropriation of an artist's work raised two triable issues: what is protectable and what was the actual origin of the art that inspired the NFL Cincinnati Bengals' tiger head logo? Here's what the mediator saw before settlement was reached.
Download Case Study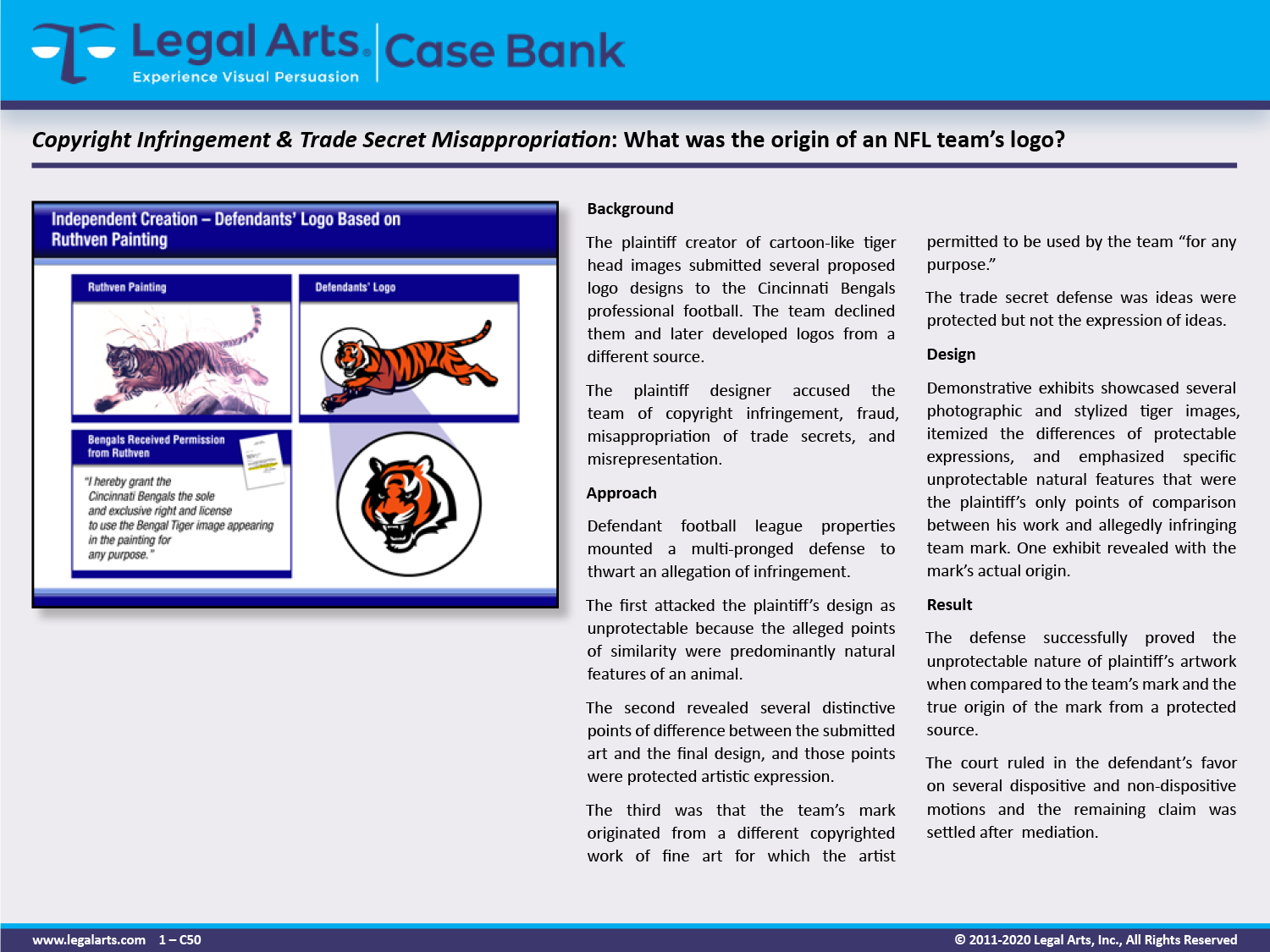 See also
Copyright, Trademark & Publicity Rights