Jim Gripp has investigated hundreds of vehicular accident cases and his experience translates to factually accurate and persuasive demonstratives for you. And our unique remote investigation option can save you hundreds of dollars per case.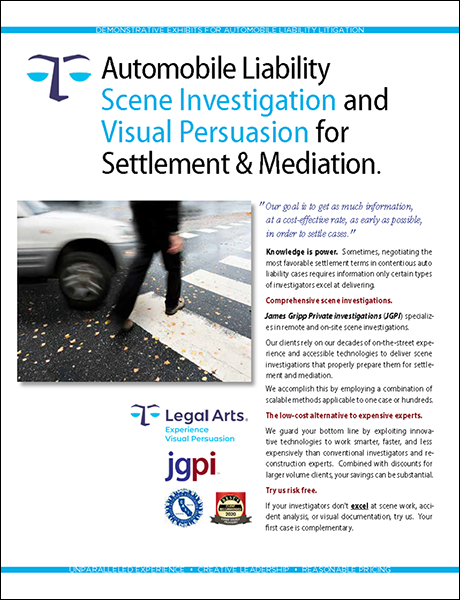 Want to learn more about this practice area?
Enter your email and we will send you our latest brochure on this topic.