Prosecutors can overwhelm the defense with their in-house graphics capability. Most defense counsel do not have that luxury. We've mastered the art of visual persuasion for criminal defense and have a solid reputation for faultless foundational accuracy in a variety of creative disciplines for both white collar and violent crime defense.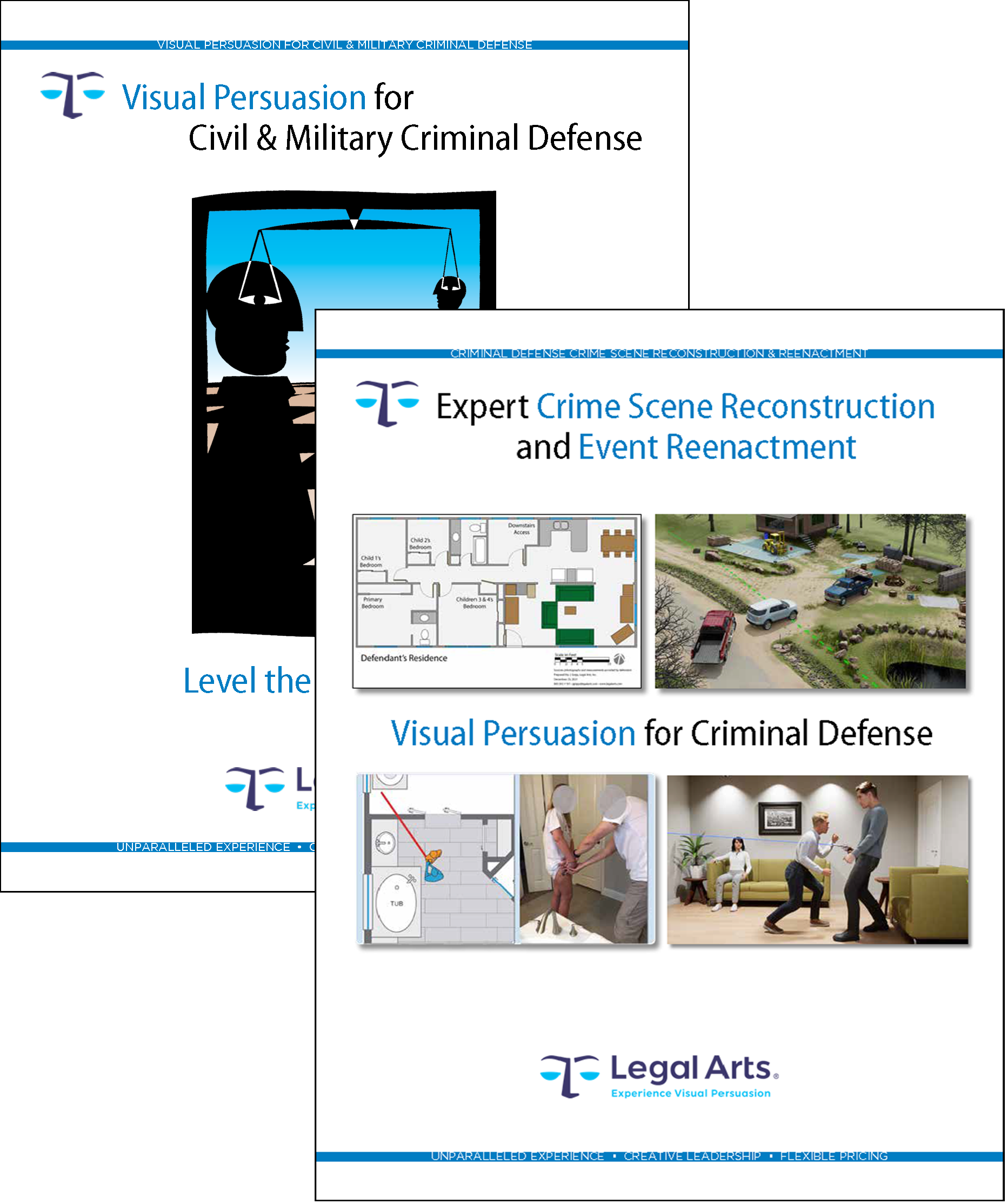 Want to learn more about this practice area?
Enter your email and we will send you our latest brochure on this topic.