Fire & Explosion Causation & Damages
Bad Faith – Fire Damages: Why was a builder denied coverage after eco-terrorists destroyed his development?
After fire destroyed one of hundreds of the plaintiff's insured properties, the excess carrier denied payment because the property value was within the limits of underlying insurance. However, its reasoning meant over 80% of plaintiff's properties would not qualify for coverage even though the carrier accepted premium payments for them. Could the plaintiff prevail?
Download Case Study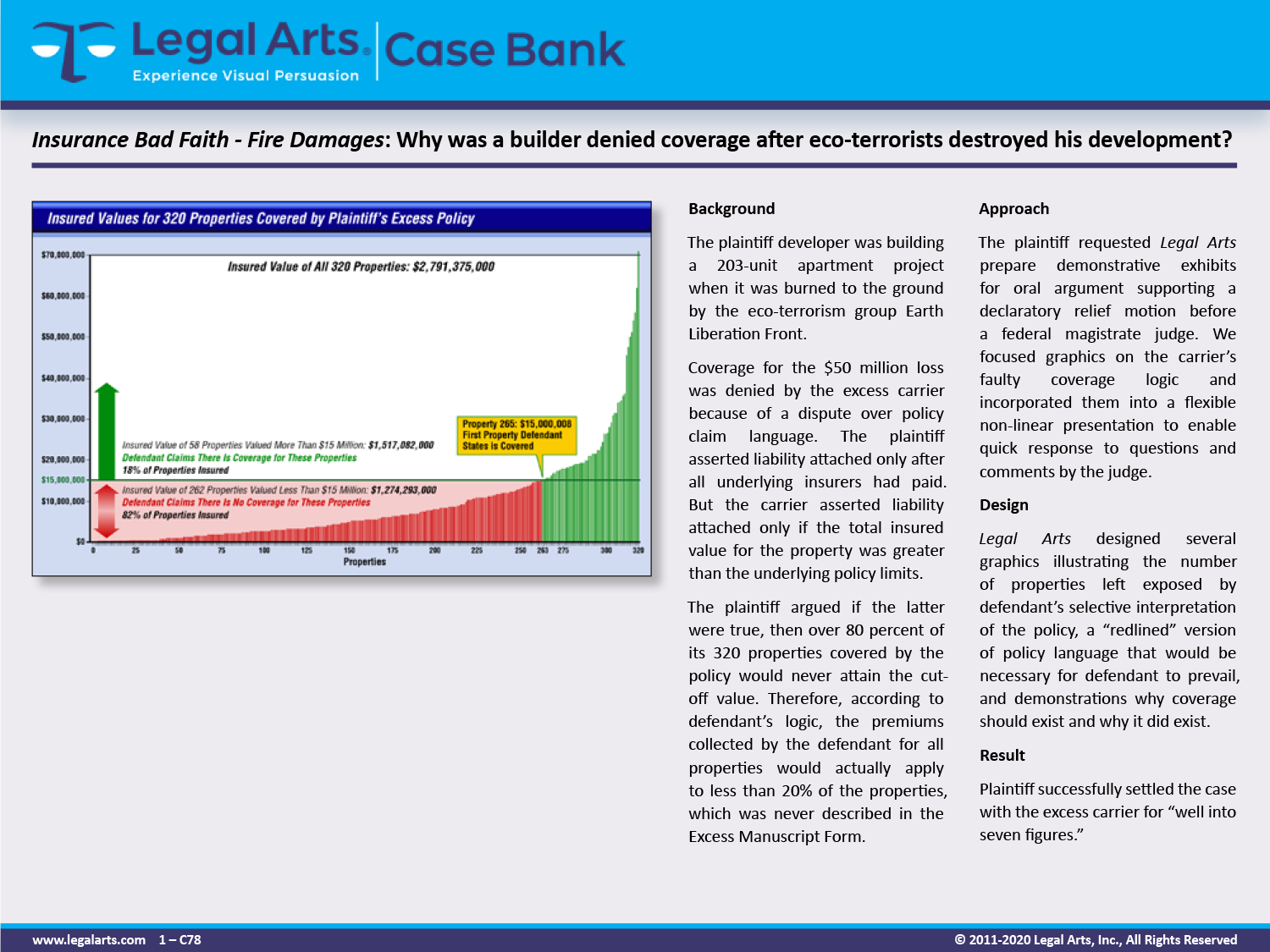 See also
Fire & Explosion Causation & Damages